Shimmer is a curatorial studio that experiments with exhibition-making in time and in space. Alongside our exhibitions is the events program Sunday Mornings With…, the informal online reading aloud program Across The Way With… and the online mixtape On the Waves with...
As a curatorial studio, our purpose is to develop and maintain a space where cultural, geographic, bodily, and ageist borders are reconsidered and where new fusions of art and community come together. We see this as the core of the organisation, and do not take this purpose lightly or as a thematic for a temporary program.
Shimmer takes it names from 'Shimmer, when all you love is being trashed', a lecture given by anthropologist and feminist theorist Deborah Bird Rose in 2014. Her talk champions love and sincerity in a world of greed and denigration. With this mindset, Shimmer seeks to make experimental exhibitions and foster relations with artists, audience and worldly interconnections. In this way, we hope our activities gather and stretch across and overtime while providing breathing room for artists, audiences, and artworks that work with us.
In our definition of a curatorial studio, we experiment publically with 'thinking-in-progress.' In other words, we create an intimate space that operates with a studio-like attitude where knowledge happens through participation and experimentation. It is a space for reciprocal practice defined by Isabelle Stengers as a "symbiotic agreement" or a "dual process of identity construction" (p. 36). Wherein practices develop a mutually beneficial relationship.[2] With this in mind, Shimmer also takes its cue from the internet's original ethos of remaining unfixed and fluid, of being adaptable and willing to change, of learning together.
We see art as inherently collective, public, and social, and so too are the systems, research, and conversations that spark the beginnings and endings of artworks. We believe that through Shimmer we can ask questions, muddle in thought, and engage in an active audienceship towards reciprocity. We see our activities flowing back and forth through the artists and audiences that we engage with. In other words, Shimmer activities are on the cusp of our contemporary moment where politics, economics, and social relations are radically shifting.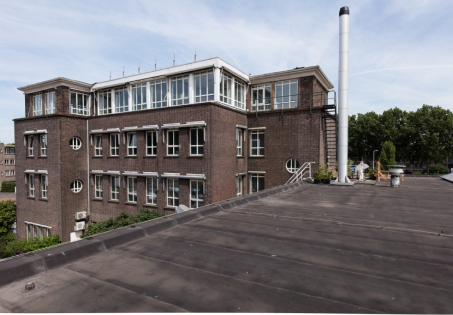 Originating from the curatorial and artistic practices of Eloise Sweetman and Jason Hendrik Hansma and enriched by our geography, Shimmer shares and fosters artistic networks in Rotterdam, across The Netherlands, and with the International arts community.
Directors: Eloise Sweetman and Jason Hendrik Hansma
Studio support: Lucie Draai
Hosts: Fay van Blitterswijk, Meghan Clarke, Babette Kleijn, & Trân Trân
Designer: Christophe Clarijs
Shimmer is a legal Stichting supervised by a Raad van Toezicht, consisting of: Kris Dittel, Nils van Lingen, Sophie Mak-Schram, Jos van der Pol, and Suzanne Wallinga (Chair).
Our program in 2021 is supported by the Gemeente Rotterdam, Mondriaan Fund and the Stimuleringsfonds. We're also supported by our community who often come together and support us in a variety of generous ways. Thank you!
If you would like to support Shimmer we would greatly appreciate your donation.