Sunday Mornings With
april 18, 2021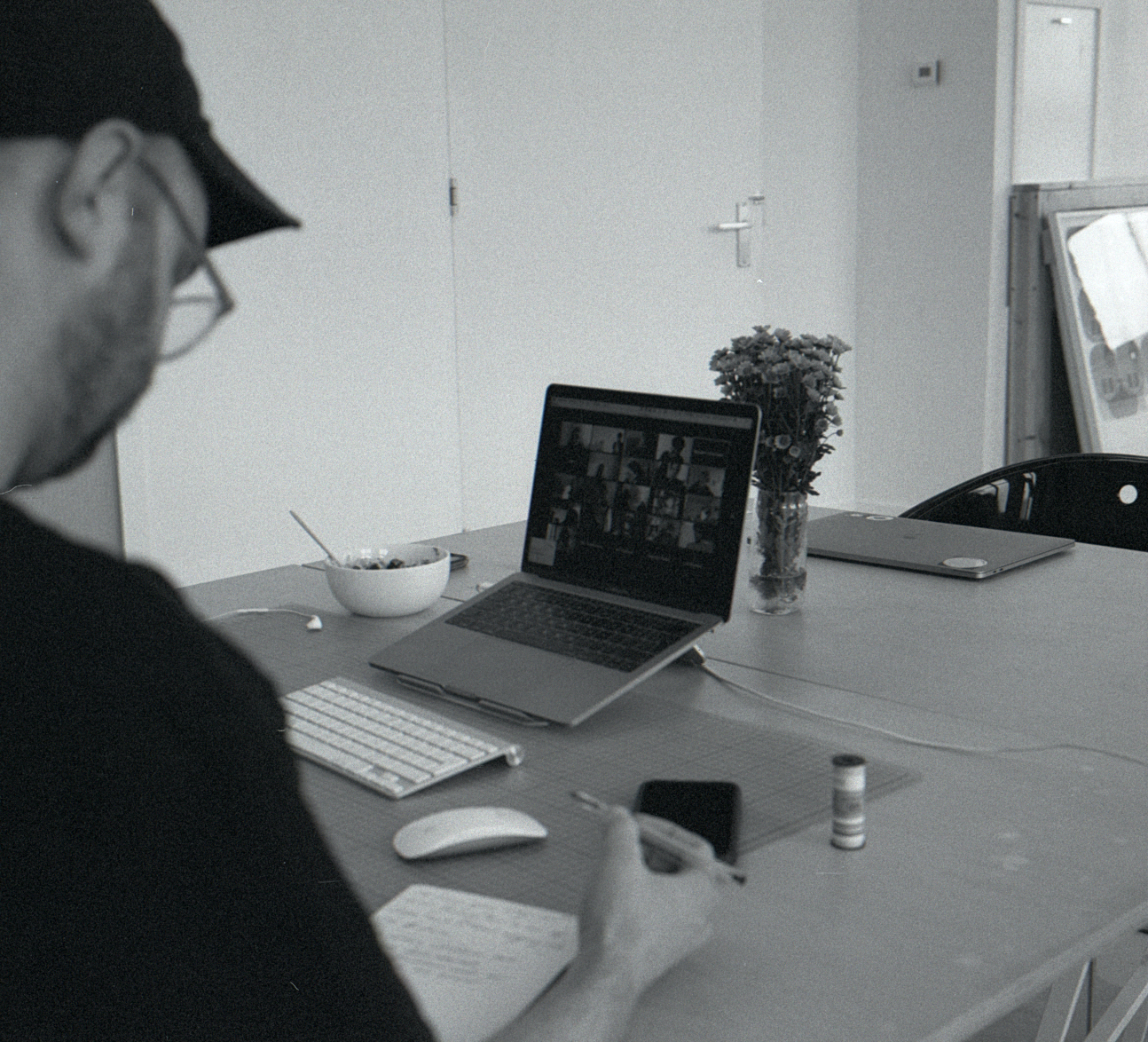 Sunday Morning with the Critical Studies Department Online via Zoom | Sunday 28 March, April 4, April 11 & April 18, 2021
Far from animating and articulating artworks, 'SUNDAY MORNING WITH...' aims to create an environment where bodies, materials, ideas, and conversations come together, as a place to share ideas for artistic practice and the community that surrounds Shimmer.
In conjunction with our exhibition World as Lover, World as Self, students of the Critical Studies program at the Sandberg Institute will lead a series of four virtual writing workshops. These workshops aim to transform research and critique into an invitation for participation, collaboration and generative detraction. They posit our current state of physical, locational containment as a prompt for deepening our capacity for world-building and enriching our modes of connection via memory, sensory attunement, and defamiliarization.
Writing here is defined in its broadest sense; therefore, while these workshops feature exercises centred on verbal expression, participants instead might choose to "write" via drawing, sculpting, cooking, daydreaming, whatever mode of expression (or language) they choose. The workshops will occur over Zoom.
Sunday, March 28, 10:30: MOVEMENT:
This workshop explores how writing can help us re-conceptualize "movement," whether in dance, memory or lyrical rhythms or in the transformation of "I" to "we." with:  Violeta Paez Armando, Alec Mateo, Benjamin Schoonenber
Sunday, April 4, 10:30: CARTOGRAPHY:
Materials, objects, sounds -- this workshop considers how these migrate, and how they show the connection of particular spaces, locations and settings within a broader ecology. with: Sina Egger, Simoni Stergioula
Sunday, April 11, 10:30: BODY:
The inherited body, the migratory body, the erotic body, the speculative body, the shifting body. This workshop invites us to interrogate how we define proximity and remoteness through how we situate and employ our varyingly embodied subjectivities. with: Abhaya Aullen Mistry,  Johanna Ekenhorst, Anastasija Kiake
Sunday, April 18, 10:30: OBJECT:
This workshop invites us to regard everyday objects as portals to lost memories, divined futures and even romantic utopias. How might writing imbue the objects we have at hand with these magical potentialities? with: Jeanine van Berkel, Jasper Westhaus, Romy Day Winkel
ABOUT the Critical Studies Department
The Critical Studies department offers a two-year Master's programme in critical thought and inquiry. The programme provides an open, interdisciplinary environment for the development of an independent research practice while giving students a rigorous grounding in contemporary critical theory and political thought.